I am so excited! I spent forever dialing my favorite scrapbook store in Mass. to sign up for a class hosted by none other than the man himself---TIM HOLTZ!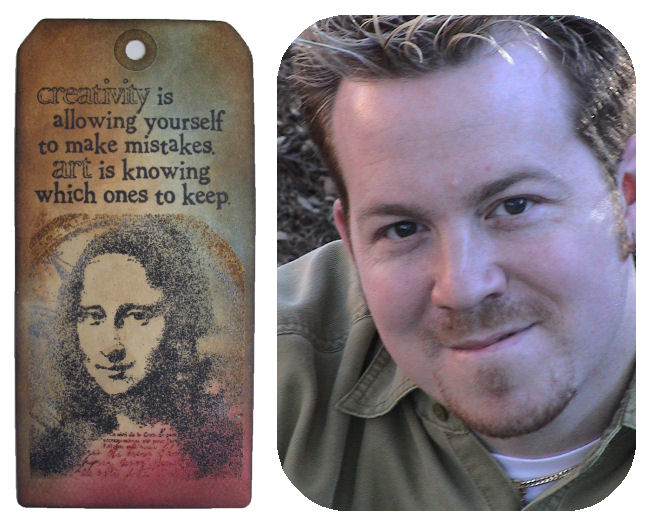 He's coming to Absolutely Everything in May for the entire weekend and is hosting three different classes. I would love to attend all three, but I just can't afford it. I signed myself up and my daughter for the "Heart and Soul" class. The description of the class is as follows:
"The appearance of riveted, scuffed, and weathered metal has a classic styling of the industrial era. The time worn finishes of layered metals create an innovative texture just perfect for altering and creating art. In this workshop, learn a cool "faux riveted metal" technique using metal foils, inks, and lots of steampunk idea-ology goods. Prepare to wander into a world of the heart and soul..."
It wasn't my first choice, but I don't care, I just want to be able to take a class to see Tim in action!
My first choice was the journal, but I guess it filled up quite fast. It's going to be so fun!
It's more than a month away, but I have other things to keep me busy until then. One thing that is exciting as weel is that on April 28th and 29th, my daughter and I are heading to Manchester, NH for the Creating Keepsakes Convention. This will be my 5th year attending and it's always alot of fun. We socialize, go out to eat, take classes and try to get some scrapping time in. I'll be sharing lots of photos of these two great events.
Check back as I'll have a post on some projects I've been working on.